Brittany Harrison, RMT & OWNER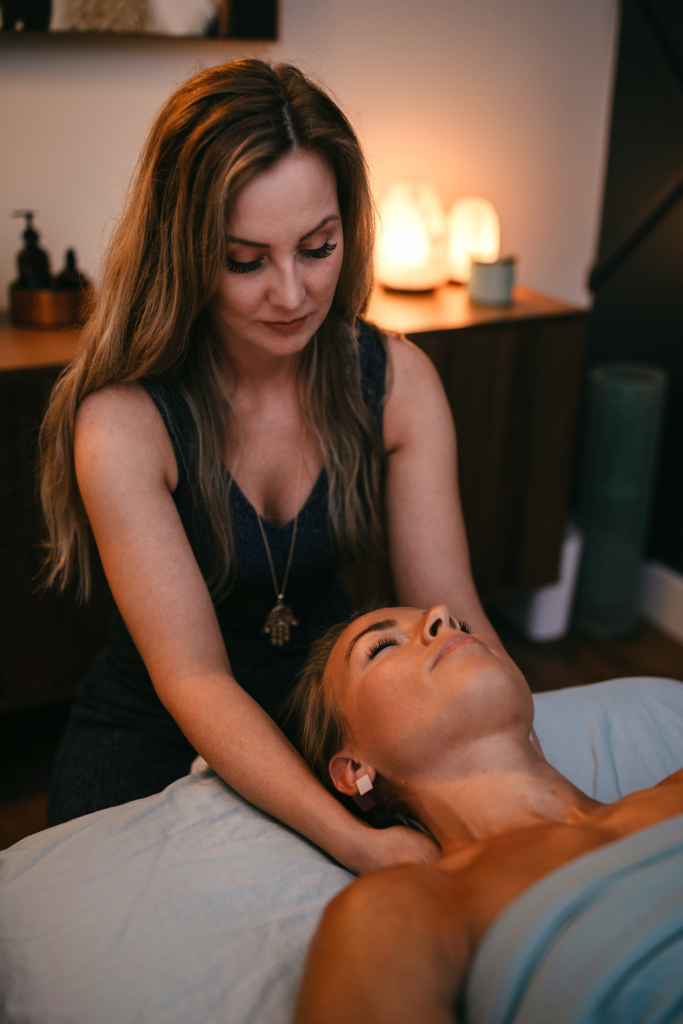 Prior to owning Massage250, Brittany spent her time in cold Alberta ice rinks training as a figure skater which led to her performing professionally at an international level. Before working abroad however, Brittany earned an Advanced Diploma in Massage Therapy (Hons) from the Alberta Institute of Massage. After returning to Canada Brittany pursued a Bachelors of Professional Arts in Communications and Public Relations. Despite her academic backgrounds seeming unrelated, Brittany saw an opportunity to create a healthcare community where clients are not only treated with the best evidence-based methods, but those methods are communicated in a way empowers clients to gain insight into their own health. 13 years in practice and in second year of ownership in Kelowna, Brittany's two passions of health and communication are expressed together in Massage250.
Brittany personalizes each session by employing numerous modalities into her practice including myofascial release techniques, trigger point therapy, deep tissue applications, kinesio taping, and her always popular restorative scalp and facial massage. Brittany's books are currently semi-closed as accepts referrals from existing clientele only. Her studio hours are MONDAY to FRIDAY, NINE to FIVE.
When you don't find Brittany in her treatment room, she can be found improving her golf swing, attending Latin dance lessons, spinning on her Peloton or enjoying the demands of entrepreneurship. She is a seeker of health, happiness, and Thai food.
2021's Intention: Empower my client's to be their best health advocates.